I referenced that some "planning" was going on for something big, and that group is…
We are a group of wedding professionals, who want to do all that we can to bring you the best-of-the-best when it comes to your day.  We put together a concept Wedding Shoot to showcase what we do, and now we are hosting an Engagement Party/Bridal Show on November 5th!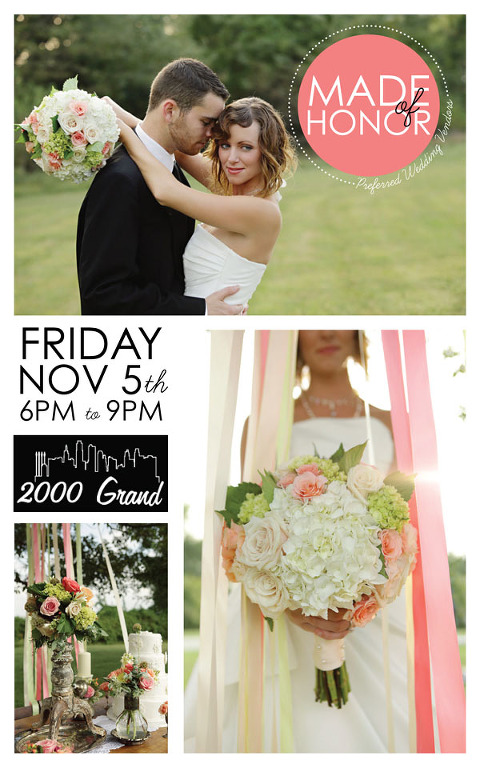 There will be giveaways, lots of great wedding vendors and more down at the 2000 Grand Event Space (above the Cashew).  A fashion show of wedding gowns, and SWAG bags for the early-arrivals — so come on out!
The grand prize is a Celebrity Photo Shoot complete with hair, makeup, and photography.  It will be so much FUN!
To be entered into the contests, you must RSVP at our Website here:Â  http://www.madeofhonorkc.com
I hope to see lots of you downtown on November 5th!