2008 ended in a great way — I got to sit back and enjoy the holidays with family and friends. Stepping away from the computer is sometimes a good thing, and made me even MORE excited to start shooting again! I thought that I would quickly recap my holidays before I start moving on to the shoots that have been happening lately…
Mosby enjoyed his first Christmas, and even got some presents from my parents to enjoy! One being a blinky collar-bone, and a chew toy that he destroyed in about 30 minutes…but we covered him in all the decor we could find. He loved every minute of the gifts!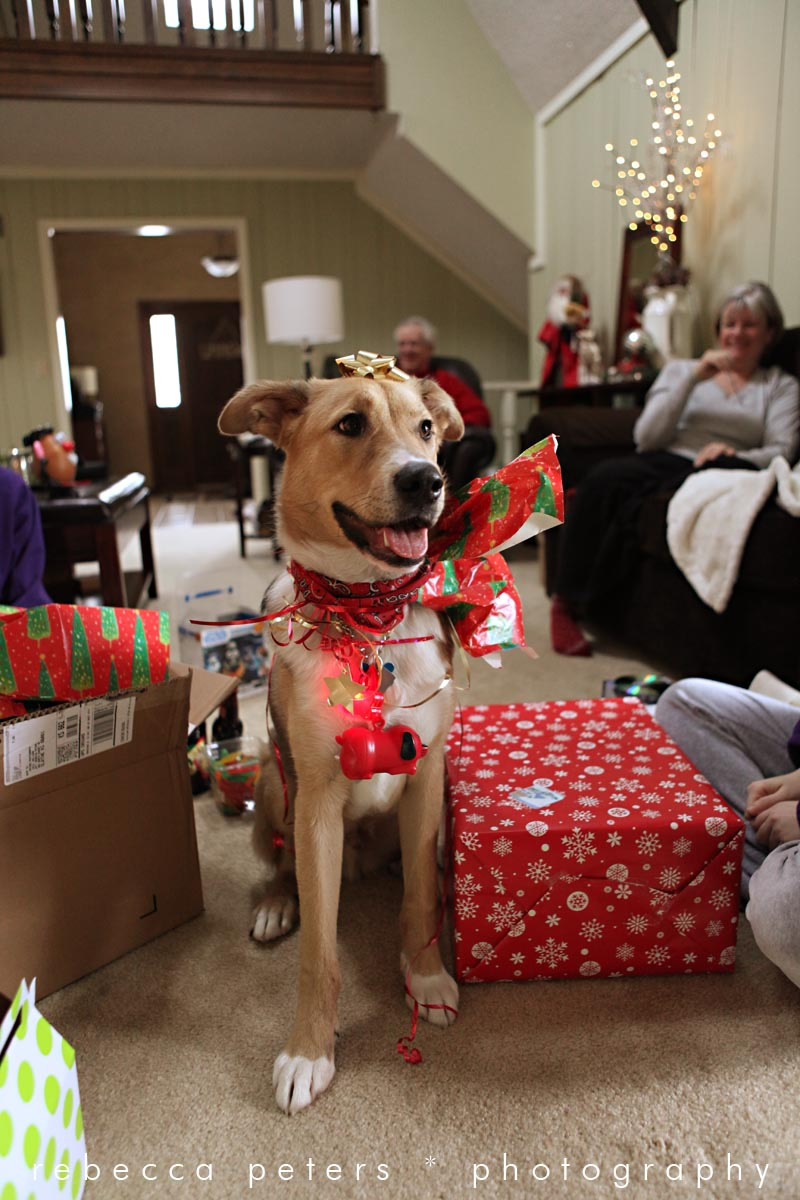 And the tradition in our Italian house is to have homemade lasagna — which we all took the time to pitch-in and make. It was DELISH as always…and this is the first year I actually documented it:


After a VERY filling meal, it was time to break out the Tripoly board, and really have some fun…Mom was the bartender for those unlucky people that had to "borrow" from the bank…and we had some pretty good laughs along the way!


Dave's family Christmas is ever-so-slightly bigger than our 6-person gathering…by about 6 or 7 times!
(point-and-shoot camera time!)

Finally, we rang in the New Year with some friends and had a great time… 🙂


(Yes, I know my Blog-Action does not work really well with my point-and-shoot images…drat!)
There are lotsa changes that are coming with 2009, that I cannot wait to share. I have an e-session, a wedding, and some baby sessions that are just waiting for their Blog-time…coming soon!
Happy New Year to all of you — here's to making it an amazing one!