Monday afternoon I had a BLAST with Jessica and Ryan! It is a rare occasion that I only have one shoot on a day, so we went to both the park and the Plaza as well. These two were naturals together — and you can tell that they are completely in love just by the way they interact with one another. They have even volunteered to be my models whenever I want to try anything new…so perhaps they will be my next Trash the Dress couple after their wedding next November? 🙂 I know that Jessica is checking the blog religiously, so here is the SLIDESHOW and some of my favorites below!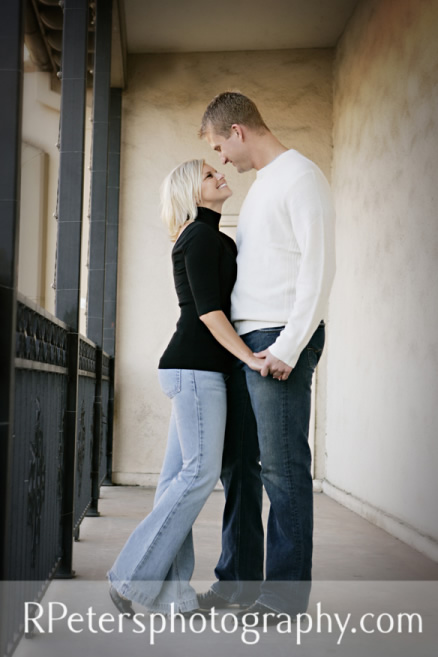 I love this image — one because the guy didn't care that we were taking pictures, but also that it didn't matter because they were only thinking about each other in this moment!

Since these two are adding the Custom designed photo-guest book to their package, we got to do a couple of "Series" images — including the one I like to call Photo Booth!